Upcoming Challenge
North Cape - Porto Kagio 2019.05.24
5827 km run in 70 days from North Cape, Norway to Porto Kagio, Greece in 2019
Arctic Circle Trail Running Camp with Helicopter Drops
125km +5900m Elevation Gain
 2019 September 7th - 13th (7 Days)
Move across the vast terrain of Swedish Lapland through a combination of remote helicopter drop off's and hut-to-hut trail running covering a distance of 125km (5900m+ of elevation gain/descent) over a course of a week.
Only 12 spots - Book By August 1st
Book with a friend a receive 300 EUR Discount.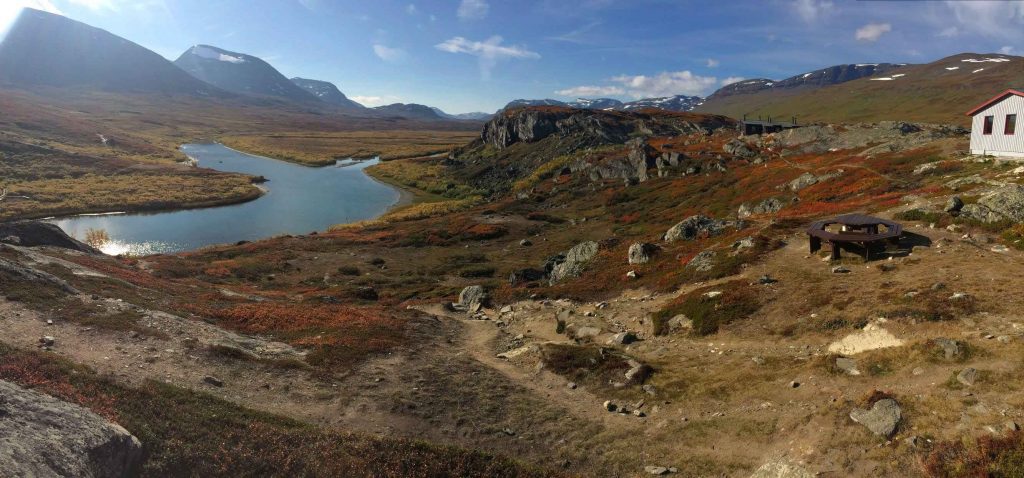 7 Sept: Arrive Kiruna Airport
8 Sept: (19km) Nikka - Kebnekaise Hut
9 Sept: (20km) Kebnekaise Summit Tour
*10 Sept: (27km) Keb - Singi - Sälka 
*11 Sept: (26km) Sälka - Tjäkj - Alesj 
*12 Sept: (33km) Alesjaure - Abisko 
13 Sept: Departure to Kiruna Airport
x4 Total Helicopter Pickups & Drops on 10th, 11th and 12th.
Latest Completed Challenge
Dakar - Vilnius Running 2017
8024 km run in 102 days from Dakar to Vilnius 2017/18
RUNNING BACKGROUND & STORY
From Childhood Trauma to Ultra Running
I am Aidas Ardzijauskas, a 48-year-old Lithuanian firefighter, and ultra-distance runner.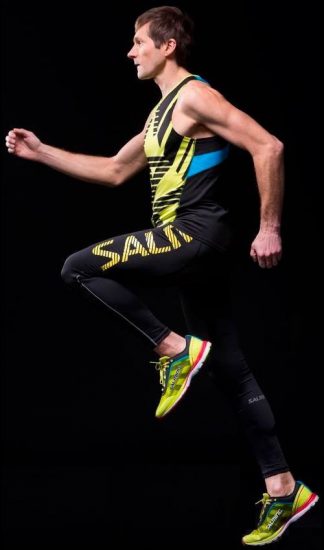 My story of running began with a childhood trauma, and running was a strengthening practice for my body. After a silly jump, I broke my feet, fractured my legs and twisted my spine; the world turned upside down for me. As I learned how to walk again, I was continuously turned down by coaches for sports since I was too weak. Running helped strengthen me and lift me from my lowest physical and psychological condition as a child. I wanted to run more and more, and soon it became a lifestyle, in turn, I also chose an active career, a firefighter.
I have been running for 38 years and firefighting for 24, and I don't plan on stopping. I have run more than 105 000 kilometers (1980-2018). Running is my hobby and passion for which I am also grateful to my family which supports me in every way.
ULTRA LIFE
My first introduction to ultra-marathons was grounded in two different runs in 2003 and 2004 where I participated in a relay Vilnius-Riga-Tallinn to commemorate "The Baltic Way," it repeats the political demonstrations in 1989, where around 2 million people formed a human chain along highways from Lithuania to Estonia. Participants of this relay interchangeably run 604 km in 3 days. In 2003 my input in the distance was 130 km and in 2004 - 160 km.
Much of my running before the event was just a lifestyle, but I realized from it that I have the capacity to compete in ultra races. Only in 2008 did I begin to participate in ultra-marathons actively. In turn, I also co-founded the Lithuanian Ultra Society in 2012.
DISCOVER THE ASTONISHING HEALTH
BREAKTHROUGH FROM SCANDINAVIA
Something is wrong.

Instagram token error.
CHALLENGING HUMAN CAPABILITIES
Ultra Lifestyle Accomplishments
Crossing USA 2014
Los Angeles to New York
5,013 km in 62 days (80 km/day)
California, Arizona, New Mexico, Texas, Oklahoma, Missouri, Illinois, Indiana, Ohio, Pennsylvania, Maryland, New York
The Baltic Seaside
2013
3,266 km in 44 days (74 km/day)
Lithuania (102 km), Latvia (456 km), Estonia (400 km), Russia (499 km), Finland (352 km), Sweden (784 km), Denmark (191 km), Germany (172 km), Poland (472 km)
Running Lithuania
2012
1,089 km in 24 days (45 km/day)
Self-Transcendence
NEW YORK
2016
1st Place
832 km in 6 days
No Finish Line
MONACO
2015
4th Place
860.56 km in 8 days
Self-Transcendence
NEW YORK
2015
1st Place
1,073.43 km in 10 days
Balaton Supermarathon
HUNGARY
2010/2011/2012
3rd/2nd/4th
195.40 km in 4 days
7th EMU 6 Day World Trophy (Hungary)
04.-10.05.2017
Event:7th EMU 6 Day World Trophy (HUN)
Distance: 6-day road race
4th place - 811.894 km
Run From Dakar to Vilnius 2017/18
8024 km run in 102 days from Dakar to Vilnius.
ULTRA LIFE GOAL for 2020/21
"AROUND THE WORLD"
~27,500 km - 365 Days
Lithuania - Latvia - Russia - China - Australia - Chile - Argentina - Uruguay - Brazil - USA - Morocco - Algeria - Libya - Egypt - Saudi Arabia - Jordan - Lebanon - Syria - Turkey - Bulgaria - Romania - Ukraine - Belarus - Lithuania
While I was recovering from my trauma as a child, I read several adventure books that inspired me on a life quest to travel around the world but wasn't sure how I would do it. In the beginning, it was just a dream, but after I discovered running and tested my physical capacities in 2003/4, I realized that anything is possible.
Since then I have been setting myself big challenges that would lead eventually to my ultimate goal, and that is to run around the world. My USA dream run is an example of that and completing it gave me further self-confidence. I have set myself several more challenges that will lead up to my main goal.